Union Prevails...Back Pay Awarded to Local 162 Members at Sysco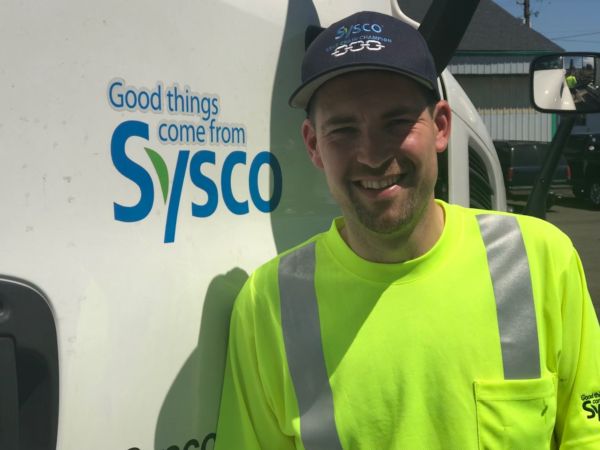 Leroy Pence, a Local 162 member and Sysco driver was returned to work with full back pay and benefits after Local 162 took his case to arbitration.
Local 162 filed a grievance and pursued an unfair labor practice charge with the National Labor Relations Board over the implementation of the zero tolerance distracted driver policy at Sysco back in August 2016. The grievance ultimately went to arbitration and the case before the arbitrator involved several issues to be decided. The first was the issue of the unilateral implementation of the policy and then the issue of four drivers terminated under the policy. The case had to overcome several procedural issues before it reached arbitrator Kenneth James Latsch.
After hearings in October 2017 arbitrator Latsch issued his decisions in February 2018. Latsch ruled that Sysco had violated the terms of the contract when they implemented a "zero tolerance" penalty for its distracted driver policy; that Sysco violated the National Labor Relations Act by failing to bargain with the Union; and that the four terminated drivers cases had to be judged under the terms in effect prior to the roll out of the policy. Latsch upheld the termination of one driver; returned two drivers back to work with a one week suspension plus back pay and benefits; and returned one driver back to work with a warning letter plus back pay and benefits. Total back pay and benefits for the three drivers returned to work were over $157,000. The affected drivers received their awards in June 2018.
While it took a great deal of time and resources to prevail on our member's behalf, Local 162 Secretary-Treasurer Bob Sleight and Business Agent Bill Elzie never gave up and the terminated members supported their efforts.
After the arbitration Sleight and Elzie bargained back progressive discipline into the distracted driver policy and also resolved other driver terminations that occurred since the arbitration was held.
Local 162 appreciates all of the support we received from the Sysco membership and we remind our members that while we may have prevailed on the issue of zero tolerance it is important to work in a safe manner and not distract yourself with electronic devices while you drive.
Download:

Sysco Foods What's New at Local 162 August 2018.pdf