Teamster Retirements at UPS
Delbert Childs (center) was presented with a Teamsters Local 162 jacket and hat upon his retirement and is joined by Local 162 Business Agent Ben Vedus and Vice President Jamarsae Brown.
Portland package drivers Delbert Childs and Paul Thomson are both retiring from UPS after long careers. Delbert is a 40 year member of Local 162 and Paul is a 37 year member. They will both collect generous and secure pensions from the Western Conference of Teamsters Pension Trust Fund. The new and recently negotiated UPS contract also contains the new UPS Retirees Subsidy Fund under the Oregon Teamster Employers Trust. This new Subsidy Fund, which takes effect on January 1, 2020, dramatically reduces the monthly co-pays for retiree health insurance for eligible full-time UPS employees who retire on or after August 1, 2018 and their eligible spouses in Local 162 and Joint Council 37. "The Joint Council 37 negotiating committee worked hard to create the new UPS Retirees Subsidy Fund," said Mark Davison, Local 162 President, and Chairman of the Joint Council 37 Negotiating Committee. "It is so rewarding to see Delbert, Paul, and so many other Teamsters in our Joint Council, be able to retiree with affordable health insurance for them and their spouses. We want to congratulate Delbert and Paul on their well deserved retirements and thank them for supporting their entire Union negotiating committee during the ratification process that secured the new UPS Retirees Subsidy Fund."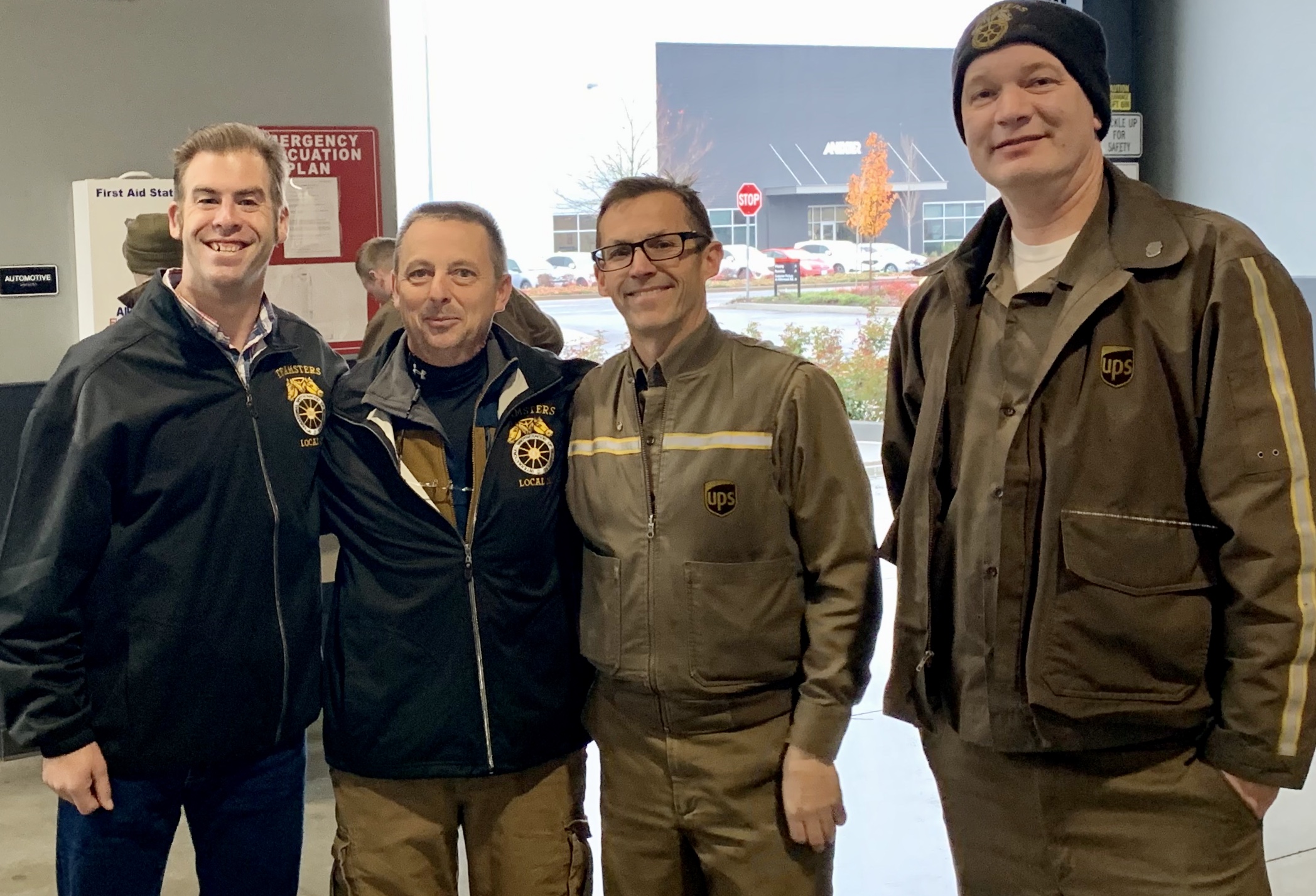 Paul Thomson (second from left) is congratulated on his retirement by shop stewards Bobby Rispler, Troy Ewers and Casey Hodge.