General Information On Union Dues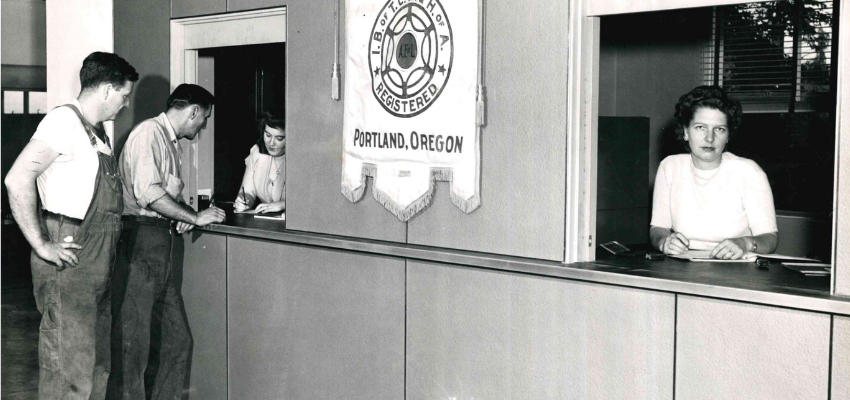 Local 162 Dues Clerk's-1950's
If you pay your own dues, checks (include your phone # on the check) should be made out and mailed to: Teamsters Local 162, 1850 NE 162nd Avenue, Portland, OR 97230.
The dues can now be paid monthly if you wish. The dues still have to be received in our office no later than 5:00 p.m. on the last business day of the month, or the late charges ($5.00 per month) will apply. They are considered paid when we receive the dues, not the postmark date.
Dues can also be paid by credit/debit card in-person or by phone. Be advised that a 3% fee will be added to the total owed.
Remember to be in good standing your dues payment must be received by the last business day of the month that is being paid. Members whose dues are not paid in the month the dues are due will not have the benefit of life insurance until their dues become current.
Do not let your dues lapse. If you go three months delinquent, you will be suspended from Local 162 and be subject to a reinstatement fee. In order to reinstate, members who have gone suspended must pay the applicable reinstatement fee plus back dues and late fees.